Restaurant: Zand's Persian Kababs
Address: 3105 South Texas Avenue, Bryan, Texas 77802
Buffet or a-la-carte: a-la-carte
Date of visit: 4/4/15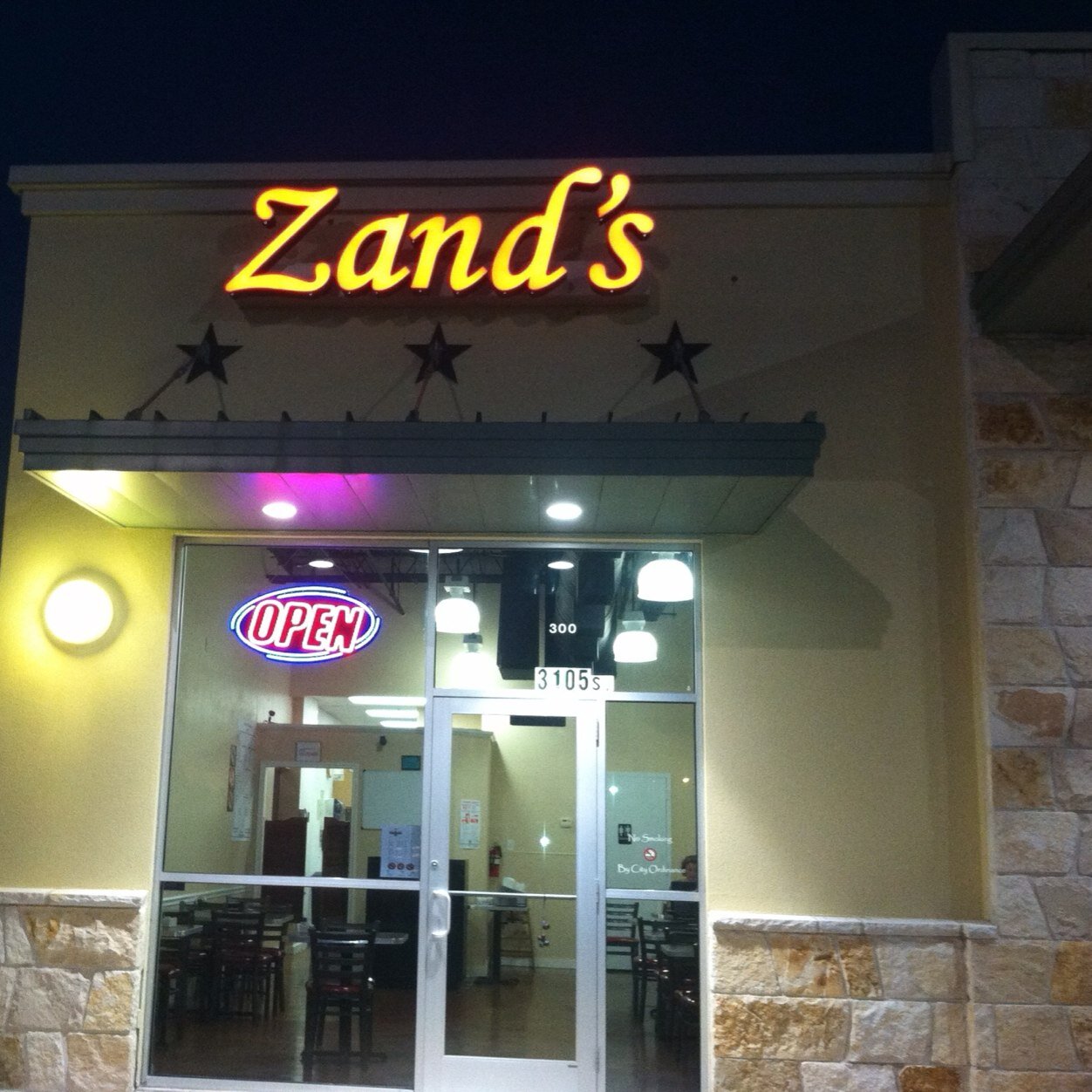 Photo Credit: https://pbs.twimg.com/profile_images/424007452204359680/gTCEiz2J.jpeg
Background:
Salam/hey guys! I am back after a while. I have been busy preparing for a major engineering exam. Anyways, today I will be reviewing a Persian restaurant in a small college town: Zand's Persian Kebabs. Bryan/College station is home to Texas A&M University, which is a 75 mile drive from my house. I came to Bryan/College Station to participate in the MSA Showdown. This was an event I had been anticipating because MSAs from all over Texas (including Texas Tech, which is located all the way in Lubbock) gather and compete for bragging rights. I had watched the basketball event, and felt hungry. I hadn't eaten anything since morning, so I felt hungry. After watching a couple of the games, I head out to the restaurant.
Let The Experience Begin.
Zand's is located a few blocks from the border of Bryan and College Station off Texas Avenue. It's located opposite a HEB and next to the Chef Cao. When I entered the restaurant, it was empty, even though it was 1 PM. It felt weird to be the only customer in the restaurant to be honest. The special menu was under the glass part of the table! After reading it, I was ready to order.
Let's Eat!
I ordered the lamb koobideh special. It was two skewers with rice and salad. I paid $10.83 (tax included). The waiting time was 10 minutes and 30 seconds.
Menu (click to view): The menu has basic Persian favorites like kababs and rice. The pricing is good though. The owner doesn't hesitate in saying that the place is halal. The prices were pretty decent.
Photo Credit: http://www.yelp.com/biz_photos/zands-persian-kebabs-bryan#uCUYdaIQFux9nlxlOi3UkQ




The Special Menu

The Lamb Koobideh Special

The Verdict:
So was it worth going there from A&M and paying for parking twice? The answer is yes. The lamb had taste and was very tender. The salad and the white sauce on the salad were delicious as well. The rice was fresh. The food was washed down by a nice glass of water. Overall, two thumbs up.
The service was standard, nothing good nor bad. I just ordered, got the food, paid, and then drove back to A&M.
Conclusion:
If you come to A&M and want some halal food, then this place is a wonderful option for you. You will definitely enjoy eating the food here. I hope to try the other places in Bryan/College Station, then decide which restaurant is the best in the area.
Grading:
Service: 8/10
Food: 9/10
Total: 17/20 = 85% (B)
Pricing: $$ out of $$$$
Restaurant Information:
Zand's Persian Kabobs
3105 South Texas Avenue, Bryan, Texas 77802
Phone: (979) 822-4444
Website: none
Facebook: none
Timings: Mon-Sat: 11 AM - 10 PM; Sun closed
Caters: Yes
Feel free to comment below, message me on Facebook or Twitter, or send me an email!
Cheers!
Zain Mohammed